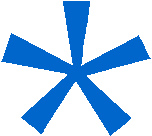 | | |
| --- | --- |
| | |
| reflections | |
Individual coaching
As a coach I can help you to find answers to questions involving your work or your personal life. Could be anything from career development, finding more work pleasure or restore your work/life balance.
As a coach I ask stimulating and provocative questions. By confronting and mirroring I help you to find your own answers.
If needed I can use adequate tools like a 360 survey or video feedback. I like to focus on the positive and build on that.
After an intakesession we decide if I am the right coach for you and if there is enough 'click' to work together. If so, we plan a series of sessions - usually 5 - where we work on your specific goals.
In some cases it is effective to involve your manager.
I have extensive experience coaching managers and professionals in government and industry.

I am a senior certified coach, member of NOBCO, the Dutch Association of professional coaches. I am bound to the code of conduct and the complaint regulations prescribed by NOBCO.
Teamcoaching
For a team to be effective there has to be acknowledgement and respect for each member's qualities. This does not develop by itself, it needs careful attention. This is particularly the case when a new team is formed, conflicts arise or when the team is challenged with a difficult task.
Acting as a team coach I can help to clarify patterns of communication and help the team to discuss the 'undiscussables'.
In team coaching I use different instruments, for example a questionnaire that has been developed for this specific purpose.
After an intake session with the team I make a proposal for the approach and the needed number of sessions.
Peer consultation
Professionals need to work on their skills continuously. Reflection with other professionals is an excellent way to work on professional development. As a facilitator I can help to create an open atmosphere and an effective learning climate.
When working as a peer consultation coach I use different methods, e.g. 10-step method, Socratic dialogue, 'gossiping' and dominant ideas analysis.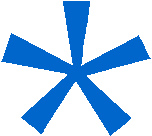 Copyright Parresia* Training & Advies.