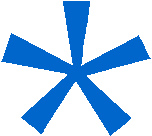 | | |
| --- | --- |
| | |
| Curriculum Vitae | |
Details:
Erica Marion Koch (MCM) (1956)
43, De Wetstein Pfisterlaan
3971 BV Driebergen
The Netherlands
Phone (+31)343 533 571
Mobile (+31)621 200 432
E-mail:
Experience
Independent consultant, founded Parresia* in 1997. Specialized in personal coaching, training and management development.
Brief selection of assignments:
- Various programs for management involving influencing behaviour and negotiation skills
- Developing management skills and competences through action learning
- Facilitating large simulations in a change project
Managenemt development in Healthcare
- Action Learning for project leaders
- Improving performance in a municipal organization
- Mediation in a Psychiatric Hospital
- Consultancy skills in a municipal service organization
- Developing of a Management Development program in an University
- Socratic dialogue in management teams
- Coaching skills for managers in a multinational company
- Team coaching of a department in a municipal organization
- A number of individual assignments on coaching and peer group consultation for managers and members of management teams.
1998 - Freelance teacher and consultation coach at SIOO (a postgraduate academy for management consultants)
1987 - 1997 Senior trainer/consultant and for 5 years group manager at a training and consulting firm
1987 - 1988 Supervisor at the Hogeschool (Academy) Amsterdam
1981 - 1987 Various functions in education programs for adults
Training and courses
BMC - SIOO Utrecht, graduated as MCM (Master Change Management)
PVO Amsterdam, 2 year post academic course
CICSA Amsterdam, Social Studies
High School
Additional training and courses
Women's Recess College - UK
Working with Constellations
Master course Solution Focused Coaching and Management - Fontys academy
Conducting Productive Conversations - Action Design, Boston USA
Coaching as a Profession, RINO
Group relations and System Dynamics
Post Analytic Philosophy and Organization Development
Socratic dialogue - het Nieuwe Trivium
Organisations and network
Active member of Ooa (Organization of organization consultants), registered as Certified Management Consultant (CMC).
Registered coach, member of NOBCO, the Dutch Organisation of Professional Coaches.
Member of Learning Consortium, an international organization of experienced trainers and consultants.
Associate of The New Trivium, a group trainers and consultants using philosophy in their assignments in organizations.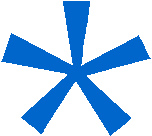 Copyright Parresia* Training & Advies.