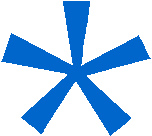 | | |
| --- | --- |
| | |
| milestones | |
Assignments, some examples

Influencing without authority
How to exercise influence when there is no formal power attached? The training program focuses on influencing skills and helps participants gain insight into their own behavior and impact, thereby helping participants fulfill their roles with increased confidence.

Socratic dialogue as a tool to explore personal professional values and assumptions
In the mental health arena employees are frequently faced with double diagnosis cases. Using real life examples, we search in a series of Socratic dialogues for best practices, and find out how different disciplines can learn from each other.

Peer consultation as a tool for change
A large multinational company decides to reinforce the capabilities of middle management by means of peer consultation. In this project I work as a facilitator for several groups.

Action Learning for project team members in an NGO
Improve the quality of the project team on the basis of their own experiences of project-based work. Group sessions and training support the learning curve.

Consulting skills in municipal government
The internal consultants of a large city administration department need to improve their consulting skills. Together with the client I developed a program that was focused on the professional work environment. Over 80 consultants participated.

Coaching of the district managers of a city development department
Team coaching is part of this program in which the district managers had to learn to focus on development rather then choosing known solutions. They learned to coach each other and to learn from the experiences of colleagues. I made use of a variety of interventions and consulting techniques.

Group consulting for managers in a large health care institution
I coach the directors of several cooperating nursing homes when they discuss the problems they encounter in their jobs. The most important prerequisite for these sessions was the creation of a safe and open learning environment.

Conflict management
An internal conflict in a team escalates and creates a situation where all parties stand to lose. Dialogue with all parties and role negotiation created a workable situation.

Developing a Management Development policy
A University wants to develop an appealing MD-program to support the managers (professors and unit managers) in the development of their management skills. After research and interviews I developed a matrix in which many activities were grouped around different themes. Interesting programs were developed around each theme. I helped to design the programs, and did the research to find suitable contractors.

Worker Participation (ondernemingsraad)
I worked as a consultant and coach for works councils for many years. Over the last years I have supported several works councils to learn to work as a team, and to become acquainted with their basic rights and legal position. I also facilitate sessions between a works council and management to resolve conflicts and create a positive working environment.
References from former clients are available upon request.
Quality Assurance
I am member of Ooa (Order of Organization Consultants) and registered as CMC (Certified Management Consultant). I am bound to the code of conduct for consultants prescribed by Ooa.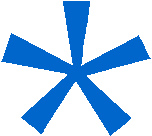 Copyright Parresia* Training & Advies.