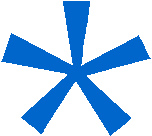 | | |
| --- | --- |
| | |
| participants to Influencing & Accountability | |
Influencing & Accountability
Influence and Accountability has been selected in the core curriculum of the NXP Automotive Businessunits. We have been delivering these programmes in the USA, India, the Netherlands, France, China, Germany and Austria.
This training programme is directed towards the development of personal effectiveness. Target audience are people who need to lead without formal authority. Participants may expect to increase their flexibility and skill in the use of a variety of influence behaviors in different situations. They will have:
- analyzed how others experience their influence behavior;
- received clear, unambiguous feedback regarding what they could do more or should do less in order to increase their effectiveness;
- learned a simple behavioral model which facilitates thinking about and discussing influence behavior;
- engaged in extensive skill practice (using personal cases) in those behaviors which they themselves decide to hold the keys to enhanced personal effectiveness;
- acquired insight into some personal and interpersonal processes which stimulate, and inhibit, effective behavior;
- established a solid link between learnings acquired during the program and the challenges of day-to-day life and work.
An important part of this programme is the 360-degree feedback instrument, using an online questionnaire available in English, Dutch, German and French.
Open programme
Focus on Influence is also available as Open Programme, for more information please contact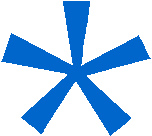 Copyright Parresia* Training & Advies.